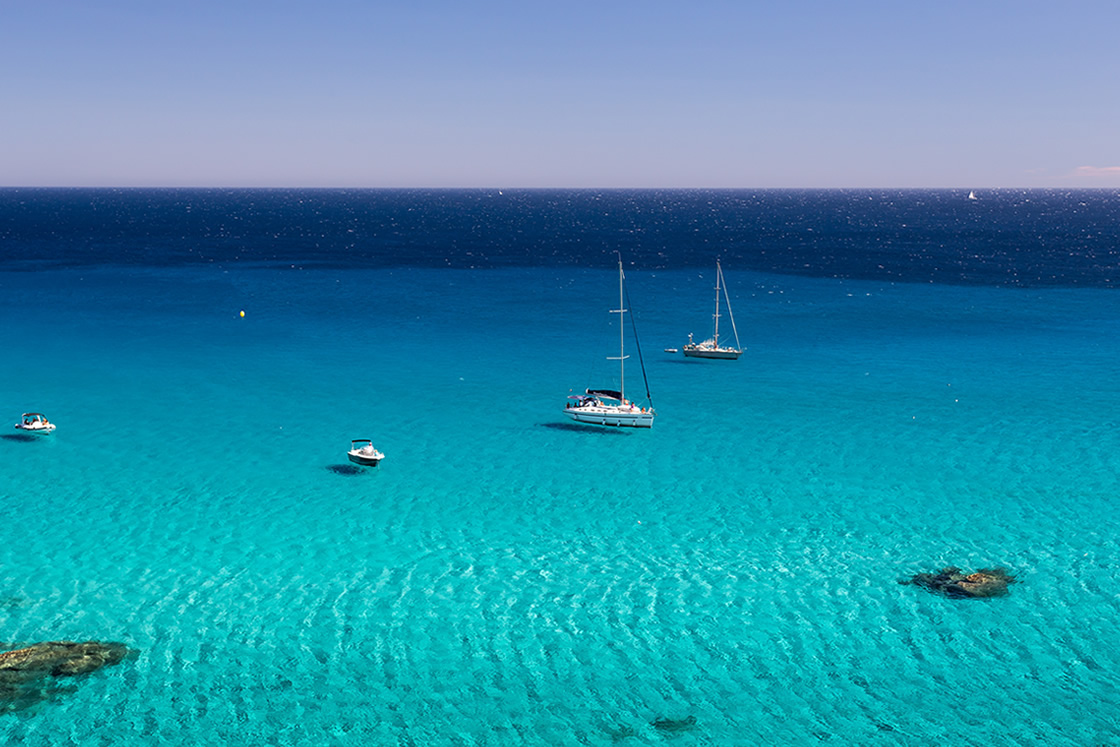 Holidays to Saint Tropez
Saint Tropez is a popular and prestigious holiday destination located on the French Riviera. Known for its Mediterranean beaches, vibrant nightlife, and chic, upscale atmosphere, it has been a favored spot for celebrities and the international jet set for many decades.

Here are some things you might want to know if you're considering Saint Tropez as a holiday destination:


Beaches: Saint Tropez is famous for its beautiful beaches. Pampelonne Beach is perhaps the most famous, renowned for its clear waters and beach clubs. Other beaches include Plage de la Bouillabaisse, Plage des Salins, and Plage de la Ponche.
Nightlife: The nightlife in Saint Tropez is energetic and glamorous. You'll find a variety of clubs and bars to enjoy, from the world-famous Les Caves du Roy to more relaxed spots like Le Quai and Senequier.
Shopping: This town is a paradise for shoppers, with an array of designer boutiques like Louis Vuitton, Chanel, and Dior. The weekly market in Place des Lices is also a must-visit for local produce, antiques, and Provencal products.
Dining: The dining scene in Saint Tropez is exceptional. From Michelin-starred restaurants to casual beachfront cafes, there's something to suit every taste. Be sure to try some local Provencal and Mediterranean dishes.
Culture and History: Despite its image as a playground for the rich and famous, Saint Tropez also has a rich history and culture. The old town, with its cobblestone streets and pastel-colored houses, is worth exploring. You can also visit the Citadel, the Annonciade Museum, and the Butterfly Museum.
Events: Saint Tropez hosts a number of events throughout the year. Some of the most popular include Les Voiles de Saint Tropez, a yachting regatta, and the Bravades de Saint Tropez, a traditional religious and military celebration. The island is known for its local wine production, particularly the Assyrtiko grape, and there are many wineries to visit for tastings and tours.
Yachting: Saint Tropez is a world-renowned yachting destination. The harbor is often filled with impressive yachts, and there are numerous companies offering yacht rentals and charters.
Accommodation: You'll find a range of accommodation options in Saint Tropez, from ultra-luxurious villas and five-star hotels to more affordable guesthouses and vacation rentals.
However, remember that Saint Tropez is one of the most expensive destinations in France. Make sure to plan your budget carefully, and consider visiting in the shoulder seasons (spring and autumn) when the weather is still pleasant but the crowds and prices are somewhat reduced. If you think Saint Tropez might not be for you then Holidays to Provence might be more to your taste.
Weather in Saint Tropez
The best time to visit Saint Tropez for good weather is typically between June and September, when the climate is warm and sunny. During this period, temperatures usually range from the mid-70s to high 80s degrees Fahrenheit (or 24 to 31 degrees Celsius). This is also the high season, so expect larger crowds and higher prices, particularly in July and August.

If you're looking to avoid the crowds but still want pleasant weather, consider visiting during the shoulder seasons, which are from April to June (spring) and September to October (autumn). During these times, the weather is generally mild, and temperatures range from the mid-60s to low 70s degrees Fahrenheit (or 18 to 22 degrees Celsius). Additionally, the sea remains warm enough for swimming through the end of September and sometimes into October.

The winter months, from November to March, are quieter and less expensive, but the weather is cooler and may not be suitable for beach activities. Temperatures during this period generally range from the mid-50s to low 60s degrees Fahrenheit (or 10 to 15 degrees Celsius).

Remember that weather can be unpredictable, so it's always a good idea to check the forecast before you travel.
Things to do in Saint Tropez
While on holiday in Saint Tropez, there's a plethora of activities to indulge in, ranging from beachside relaxation to cultural exploration. Here are some of the top things to do:

Visit Pampelonne Beach: This is Saint Tropez's most famous beach. Spend the day relaxing on the sand, swimming in the clear water, or enjoying one of the many beach clubs.

Explore the Old Town (La Ponche): Wander through the narrow, winding streets of the old fishing quarter, with its pastel-colored houses, charming shops, and cafés. Don't forget to check out the historic Church of Notre-Dame de l'Assomption.

Visit La Citadelle: This 17th-century fortress offers panoramic views of Saint Tropez and houses a maritime museum that provides insight into the town's history.

Stroll around the Port: Here, you can admire luxury yachts, watch artists at work, and enjoy a drink or meal at one of the many waterfront cafés.

Enjoy the Nightlife: Experience the vibrant nightlife at world-famous clubs such as Les Caves du Roy or VIP Room.

Shop at Place des Lices Market: This bi-weekly market offers everything from local produce to clothing and antiques. It's a great place to sample regional specialties and pick up souvenirs.

Visit Local Museums: The Annonciade Museum showcases modern and contemporary art, while the Butterfly Museum (Maison des Papillons) displays a beautiful collection of butterflies.

Wine Tasting: Saint Tropez is located in the Provence wine region, known especially for its rosé. Consider taking a day trip to one of the nearby vineyards for a wine tasting.

Try Water Sports: Try your hand at jet skiing, sailing, or even scuba diving. There are numerous water sports centers along the beaches.

Attend Local Events: If you're visiting in late September or early October, you can watch Les Voiles de Saint Tropez, a prestigious sailing regatta.

Savor French Cuisine: From Michelin-starred restaurants to beachside cafés, there are plenty of places to enjoy local Provençal and Mediterranean dishes.

Day Trips: Consider taking a day trip to nearby destinations on the French Riviera, such as Cannes, Nice, or the glamorous principality of Monaco.

Remember that Saint Tropez can get very busy in the summer months, so it's a good idea to book accommodations and any special activities well in advance. Its also a good idea to have your holiday insurance sorted in advance.  Tripinsurer.com have travel insurance to suit every need including Single Trip Travel Insurance and Multi Trip Travel Insurance.
Accommodation in Saint Tropez
Saint Tropez offers a range of accommodations to suit different budgets and preferences. Here are some options:
Luxury Hotels: If you're looking for a luxury experience, consider staying at places like the Hotel Byblos, Hotel de Paris Saint-Tropez, or Château de la Messardière. These hotels offer high-end amenities, top-notch service, and often have a prime location.
Mid-Range Hotels: For a balance of comfort and cost, consider hotels like the Hotel La Tartane Saint Amour, Hôtel Les Palmiers, or Hôtel B Lodge. These offer comfortable accommodations, good locations, and often include amenities like pools or on-site restaurants.
Budget Accommodation: Budget accommodations in Saint Tropez can be challenging to find, particularly in the high season. However, options like the Hôtel Playa, Hôtel Ermitage, or Les Lauriers are more affordable choices in the town. You can also consider staying in nearby towns such as Sainte-Maxime or Cogolin, where accommodations can be more affordable, and commuting to Saint Tropez.
Vacation Rentals: Renting a villa, apartment, or house can be a cost-effective option, particularly if you're traveling with a group or planning to stay for a week or more. Websites like Airbnb, VRBO, and Booking.com list a variety of vacation rentals in and around Saint Tropez.
Campsites: If you're open to a more rustic experience, there are several campsites around Saint Tropez, such as Les Tournels, Domaine du Colombier, and Camping Les Prairies de la Mer. These sites offer a range of options from basic tent pitches to mobile homes and cabins.
Remember that prices can vary greatly depending on the season, with rates typically highest in the summer months. Booking well in advance and being flexible with your dates can help you find the best deals.
Travel Insurance
It's time to explore with total confidence with our competitive and comprehensive travel insurance underwritten by the AXA Group.
 

Emergency Assistance 24/7 - 365

 

Personal Accident Up to £25,000

 

Cancellations Per Person Up to £5,000

 

Emergency Medical Expenses Up to £15 million

 

Delayed & Missed Departure Cover

 

 Baggage Cover