Holidays to New Orleans
New Orleans is a vibrant, colourful city bursting with a rich culture and history that offers a unique and immersive holiday experience. Known for its live jazz music, local culinary delights such as gumbo and jambalaya, and historical neighborhoods like the French Quarter, New Orleans offers a fusion of cultures that is difficult to find anywhere else.

The city's annual Mardi Gras celebration is a world-renowned festival showcasing creative floats, lively music, and street parties, that shouldn't be missed. Additionally, for those interested in history, the city offers numerous museums and historical sites, including beautiful antebellum mansions, and for nature enthusiasts, there are ample opportunities to explore local swamps and wildlife. In New Orleans, there's truly something for everyone.
Photo: Bourbon Street, New Orleans

New Orleans can be a wonderful holiday destination, the following are some suggestions on things to see and do while there:
Explore the French Quarter: The French Quarter is the oldest neighborhood in the city, known for its vibrant nightlife, colorful buildings, iron balconies, and historical sites. Bourbon Street, in the heart of the French Quarter, is famous for its bars, clubs, and street parties.
Visit the Garden District: The Garden District is home to some of the best-preserved Southern mansions in the United States. It's a great place to walk around and admire the architecture.
Enjoy the Music Scene: New Orleans is the birthplace of jazz. Visit the Frenchmen Street and Preservation Hall for an authentic jazz experience.
Feast on Cajun and Creole Cuisine: Try out local specialties like gumbo, jambalaya, crawfish etouffee, and beignets at Café du Monde. Also, don't miss out on a Po' Boy sandwich, a New Orleans classic.
Attend Mardi Gras: If you're visiting in late February or early March, make sure to attend Mardi Gras, one of the most extravagant carnivals in the world.
Visit the National WWII Museum: Recognized as one of the top museums in the country, this museum offers an immersive look at the American experience during the Second World War.
Experience a Voodoo Tour: New Orleans has a rich history of voodoo culture. Take a guided tour to learn about this fascinating spiritual tradition.
Take a Swamp Tour: Experience the city's unique geography and wildlife by taking a swamp tour, where you might see alligators, herons, and other swamp-dwelling creatures.
Stroll Through City Park: This expansive park offers botanical gardens, an art museum, and plenty of spaces for picnics and outdoor activities.
Visit the Cemeteries: New Orleans' above-ground cemeteries, often referred to as "Cities of the Dead," are unique and worth a visit. The most famous of these is the St. Louis Cemetery No. 1, which houses the tomb of Marie Laveau, the city's most famous Voodoo Queen.
Whatever you choose to do when visiting New Orleans make sure you have your travel insurance in place before you go. You can find a suitable policy at Tripinsurer.com including Single Trip Travel Insurance and Multi Trip Travel Insurance.
Photo: Paddle Steamer, New Orleans

Weather in New Orleans
The weather in New Orleans can vary greatly depending on the time of year you plan to visit.

Spring (March-May): Springtime is quite pleasant, with temperatures typically ranging from 60s to 80s degrees Fahrenheit (about 16-27 degrees Celsius). This is also the season for the city's famous Mardi Gras celebrations. However, rainfall can be relatively high, so it's wise to pack a raincoat or umbrella.

Summer (June-August): Summers are hot and humid, with average highs in the 90s degrees Fahrenheit (around 32-35 degrees Celsius). This is also the rainy season, with the possibility of tropical storms or hurricanes. It's advisable to check the forecast before your trip if you're planning a summer visit.

Autumn (September-November): The weather starts to cool down slightly in the autumn, with temperatures ranging from the high 60s to mid-80s degrees Fahrenheit (about 20-29 degrees Celsius). The humidity also decreases, making it a comfortable time to visit.

Winter (December-February): Winters are generally mild, with temperatures ranging from the 50s to 60s degrees Fahrenheit (about 10-20 degrees Celsius). However, it can occasionally dip into the 40s (around 4-9 degrees Celsius), so packing a jacket is recommended.

Remember, New Orleans is in a subtropical zone, and the city is known for its sudden rain showers throughout the year. So, regardless of when you visit, it's always a good idea to be prepared for a little rain.
New Orleans Mardi Gras
New Orleans' Mardi Gras, also known as Fat Tuesday, is one of the most renowned carnivals globally and a significant cultural event in the city. The celebration traces its roots back to medieval Europe, passing through Rome and Venice in the 17th and 18th centuries, and arriving in New Orleans with French settlers in the 18th century. Mardi Gras is celebrated on the Tuesday before Ash Wednesday, typically falling in late February to early March, but the festive season, known as Carnival, officially starts on January 6th, the Epiphany or Twelfth Night.

Mardi Gras is best known for its parades filled with lavishly decorated floats, marching bands, and revelers dressed in colorful costumes. Krewes, which are social organizations that put on the parades and balls for the Carnival season, throw beads, doubloons (aluminum coins usually imprinted with a krewe's emblem), and other trinkets to the crowd. The most famous krewes include Rex, Zulu, Endymion, and Bacchus, each with their unique traditions and parade routes.

The celebration is a feast for the senses with vibrant colors, boisterous music, and the scent of Cajun and Creole food wafting from street corners. Streets of the city, particularly the French Quarter and St. Charles Avenue, are filled with revelers, artists, musicians, and street performers, all contributing to the vivacious atmosphere. It's a city-wide party where everyone is invited, and the spirit of the festivities reflects the charm, culture, and resilience of New Orleans. From King Cakes, a traditional sweet treat, to the ornate masks and costumes worn by attendees, Mardi Gras in New Orleans is a unique experience that truly encapsulates the city's spirit and joy for life.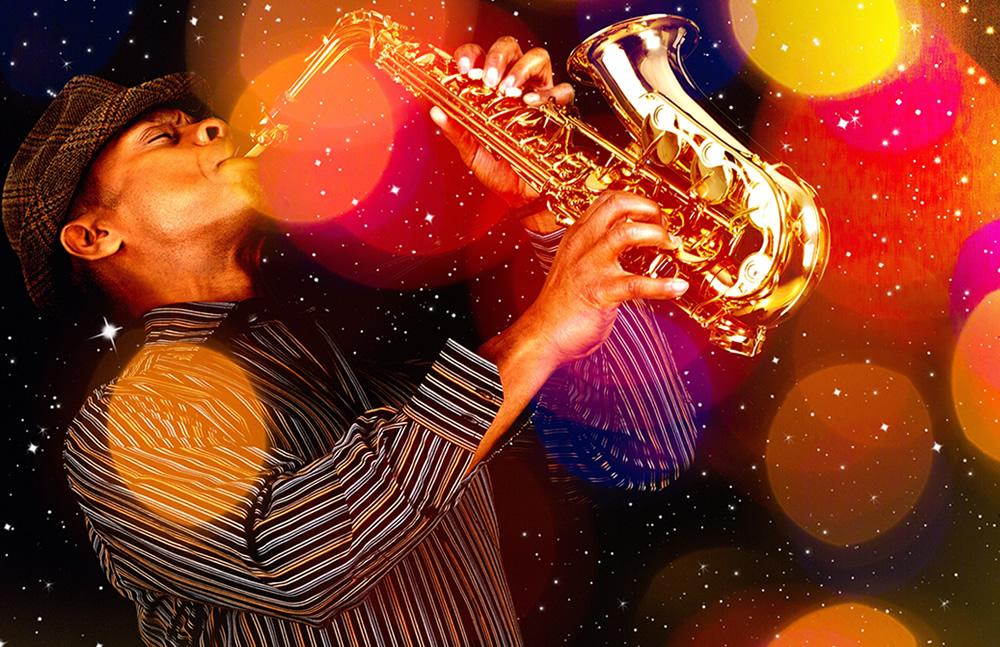 Accommodation in New Orleans
New Orleans offers a wide variety of accommodation options to fit every budget and preference, from luxury hotels to quaint bed and breakfasts, and even unique vacation rentals.
Hotels: The city boasts numerous luxury hotels, especially in the French Quarter and Central Business District. Brands like Ritz-Carlton, Waldorf Astoria, and Four Seasons offer high-end experiences with amenities like spas, fine dining, and spectacular views. More budget-friendly hotel options, including chains like Holiday Inn, Best Western, and Hampton Inn, can also be found throughout the city.
Boutique Hotels: Boutique hotels offer a unique and often more personalized stay. Places like Hotel Peter and Paul in the Marigny district or the Henry Howard Hotel in the Garden District are housed in historic buildings and provide a distinct New Orleans experience.
Bed & Breakfasts and Inns: For a more intimate feel, there are many bed & breakfasts and inns, particularly in the Garden District and Marigny. These establishments often provide a homey atmosphere and a chance to experience New Orleans' neighborhoods.
Vacation Rentals: Services like Airbnb and Vrbo offer vacation rentals in various city locales, ranging from studio apartments to entire homes. Rentals are available in nearly every district, offering a chance to stay in a shotgun house or a Creole townhouse, which are architectural styles typical of New Orleans.
Hostels: For the budget-conscious traveler, hostels like the New Orleans Hostel in the Marigny or the HI New Orleans Hostel in the Central Business District offer shared accommodations at lower prices.
Extended Stay Hotels: For those planning a longer visit, extended-stay hotels like Staybridge Suites or Residence Inn by Marriott provide kitchen facilities and more residential-style accommodations.
When booking accommodation in New Orleans, consider the location and what attractions you would like to be close to, as neighborhoods in the city can offer very different experiences. Also, remember to book well in advance if you're planning to visit during popular events like Mardi Gras or the Jazz Festival.
Travel Insurance
It's time to explore with total confidence with our competitive and comprehensive travel insurance underwritten by the AXA Group.
 

Emergency Assistance 24/7 - 365

 

Personal Accident Up to £25,000

 

Cancellations Per Person Up to £5,000

 

Emergency Medical Expenses Up to £15 million

 

Delayed & Missed Departure Cover

 

 Baggage Cover